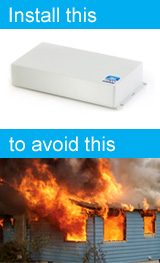 Why you need to act now!:
Best practice property management cannot protect you and your clients from key risks associated with meth cooks
2006 65% of 'P' labs found by Police located in rental properties – 2009 this number increased to 75%!
Properties used as "P" labs remain hazardous until professionally decontaminated at a cost that can run  into the tens of thousands
Use as a 'P' house gets put on the property's LIM  devaluing your clients property.Under DBH T122 09/07 you are obliged to inform tenants
No insurance cover for loss of property value or personal protection
There are thousands of un-remediated "P" labs in New Zealand – each is a risk to your business
Cooks often use upmarket properties and professionals with children to avoid detection; coercion of existing tenants is common.
As a property manager, your reputation depends on maximising your clients' returns and minimising their risks.
You can be the person who keeps your clients ignorant of the risks of 'P' Labs or the professional who helps get them protected against the risks and on the way to taking advantage of the opportunities proactive management of meth lab risk offers!
The solution:
Meth Minder monitoring system
Silently protects, 24/7, from just $39.95 per month – a small price to pay for peace of mind. Contact us to discuss pricing packages for your clients as special offers can be arranged.
The best deterrent on the market.
MethMinder helps attract law abiding

tenants

who want a safe place to live and are prepared to pay more to live there – while protecting the clients' investment and the neighbourhood.
Call 0800 638 464 now to find out how we help
you

to get protection for

your

clients

reinforcing your relationship with them

!